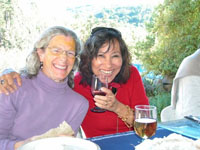 F(*) & Raven in Valcros Castle Verdon, October 2007

A Testimony from F(*)...
"
This pilgrimage, retreat, emersion experience was extraordinarily multi-faceted. It was both profound and extremely fun. Amid fantastic scenery we visited very simple places that touched the depths of my being and connected me to my past – my ancestors, my spirituality, my very soul in ways that lead me into a future bright with promise. The call to become body of light in ordinary everyday life is powerfully supported through this experience.
I set out not knowing what encounter I was awaiting. I simply knew that I would be on a journey that is known only in the making of it, certain that God would be there every step of the way, and very likely a face of God to be discovered and to learn to recognize. I was not disappointed.
L
ove, F(*), USA (December 2007)
"
(*): name confidential, at owner's request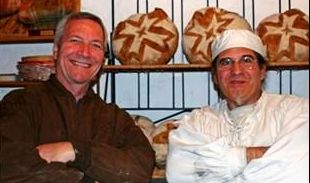 "RW" with Paul Amoros in the Soleil Bakkery, Verdon Oct 07

A Testimony from "RW" (*)...

Dr. Raven Lee and Dr. William Leon have collaborated on a spiritual journey that is second to none. I am only now beginning to realize the impact the pilgrimage had on me spiritually—and I'm sure it will take some time before I fully appreciate what has transpired. The fact that this educational and historical tour takes place in beautiful south France is an added bonus.
For those people with an open mind and heart, who are ready to take the next step, I would highly recommend this pilgrimage.
"RW" (*) - Los Angeles (November 2007)

(*): name confidential, at owner's request
More Testimony on this screen very soon...
Souvenirs 2007~08

A special thanks to all participants and Caer ~Sidi Team for these wonderful pics...
- Album Caer ~Sidi 2007 -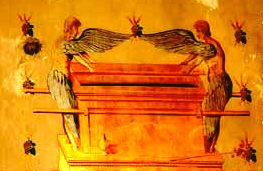 Guardians of the Ark of Alliance - Comps